Studio66 TV & S66cams at Babestation
Studio66 TV, which was initially launched in 2009 as a UK babe channel and webcam site, was also commonly referred to as S66cams. Regrettably, the Studio 66 TV channel and website ceased its operations in 2022.studio66.tv, shut down. We have exciting news for you! Babestation, the leading provider of British live cams and babeshows, is here to help! Now, you can enjoy watching all your favourite S66 cams babes in steamy action on Babestation.

Studio 66 TV – The History
The babeshows format was introduced in 2002 with the launch of Babestation. The immense popularity of the live sex television format prompted other competitors to quickly establish their own channels. Among these was Bang Babes, which generated significant anticipation in the early 2000s. Initially rebranded as Elite TV, it underwent another name change in 2009 to Studio 66.
They began broadcasting their babe channel live on Sky TV in the United Kingdom from then on, so fans could watch Studio66 TV live. S66Cams, essentially a Studio66 cams service, and incorporating their S66Chat brand, were launched later in the 2010s.
Studio66 TV Babes Now Live on Babestation!
Over the years, numerous well-known performers have come and gone from Babestation and S66Cams. But now, you have the chance to witness your favorite S66 Babes in action on Babestation. Studio66 Cams was famous for being the center of renowned babes.. Alice Goodwin, Ashlyn Sha, and Lori Buckby, all of whom can now be seen live on Babestation.

The S66cams schedule showcased a selection of the most attractive babeshows babes and live cam girls. S66 TV and S66cams provided live coverage of UK glamour models. Alice Goodwin, Ashley Emma, Buffy Lebrat, Lori Buckby, Caty Cole Fernanda Ferrari, Lucy Zara, Abi Monroe, Rebecca Kelly, Jada, Tosh, Kimmy Worship, Maxie Rhoads, Evelyn, Charley Green, Charmaine Sinclair, Faye Rampton, Ashlyn Shaw Dionne Daniels, Cara Brett, Lola Knight, Kandi Kaye, Clare Richards and many more. After being unable to make appearances on S66tv anymore, numerous Studio66 live models resorted to joining Babestation as a means of continuing to please their loyal supporters.. Register right now and get access to all of your favorite S66cams babes!
What is Studio66 TV and how does it work?
Studio66 TV is a live TV channel and online platform where viewers can interact with models through phone calls, texts, and chat. The models perform live on the channel and users can communicate with them in real-time. It offers an interactive and engaging experience for adult entertainment enthusiasts.

Studio66 cams & S66cams – British Live Cam Girls
Babestation cams stands out among other live cam sites due to its extensive selection of British cam girls, UK porn stars, and homegrown live cam girls. In the past, Studio 66 cams were a popular choice for those who wanted to watch UK glamour models live on sex cam. However, now fans can rejoice as they can still enjoy Studio66cams models along with hundreds of other top-notch Babestation babes right here onbabestation.tv.

What Can Studio66 TV fans find at Babestation?
Babestation provides UK babeshows, We strive to provide the ultimate experience for fans of babe channels and live cam girls. Our platform is known for showcasing the finest British glamour babes and ensuring a top-notch experience for our users. UK porn stars, Nowhere else will you find such an extensive range of English, Scottish, and Welsh sex cam stars, porn models, and babeshow babes.
Those who are fans of Studio66 nights, Studio 66 babes, and Studio 66 webcams will be pleased to discover that many of their favorite S66cams babes are now available on Babestation. Additionally, there are hundreds of incredibly attractive Babestation babes, ranging from classic babeshow babe MILFs to the latest hot British camgirls. Moreover, Babestation offers the highest number of options for content consumption and interaction with these babes.
Studio 66 Schedule
Disappointed about the closure of Studio66? Worried that you won't be able to watch your favorite models on their live shows and cams anymore? Don't worry, now you can stay updated on when your preferred Studio66 models will be appearing on Babestation. Curious about the most popular models on Babestation's competitors? You can discover them here! Make sure to also visit the main Babestation Schedule page to see when numerous Studio66 models and Babestation babes are live on this site.
On the Babestation Schedule page, you have the opportunity to access the schedules for Studio 66 and Babestation for both past and upcoming weeks. This comprehensive resource provides all the information you need in one convenient location. You will find details on the performers, their special shows, as well as their appearances on various babeshows throughout the day and night, including webcam shows.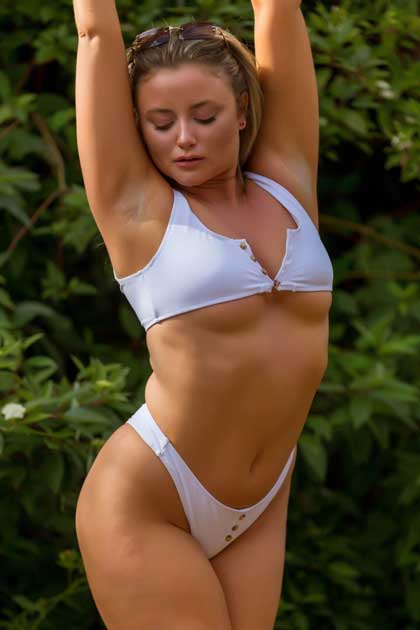 More About Studio66 TV on Babestation: